Thank you for your interest in NSMGS Technologies
Our clients are more of the Local Government Units such as Provinces, Cities, Municipalities and Barangays. The information contained in this page provides you with a brief introduction to who we are, what we do, and how NSM GS TECHNOLOGIES can be of value to your business. To accomplish this, we present an overview of our products and services, highlight our capabilities and offer some of our experience. The content is described as follows:
Organization Overview
Experience
Languages, Platforms, and Tools
Available Products and Services
Client References
As we developed the software needed to operationalize the LGUs specifically in the Provincial Government, City Government and Municipal Government particularly in the offices of the General Services, Accounting, Engineering and Assessor pertaining to the Property, Plant and Equipment (PPE) inventory, Supplies Inventory and the SME Grants and Donations Inventory and the Road networks, we have consulted the COA for the LGU standard procedure in the operations of the aforesaid offices. All the processes are in adherence to Circulars and Policies set by the Commission on Audit.
However, every client's project poses its own set of unique tasks, it is indeed difficult to design and execute one single Software that completely addresses everyone's specific needs. What we have attempted to do in the following pages is simply provide a preview into some of our capabilities. NSM GS TECHNOLOGIES is a semi-custom services firm, although we have registered a proven and tested PPE INVENTORY WITH ACCOUNTING SYSTEM SOFTWARE to the Intellectual Property Rights Office of the Philippines having granted a Copyright of its use. As such, it's our business to quickly adapt to meet our clients' diverse needs… and we have a proven track record of doing just that.
We are always interested in exploring new projects, so if you're interested in discussing your particular development challenges with us, please contact us at our official Fb Page. We are confident that our staff of experienced professionals can be a valuable addition to your team.
Sincerely,
JOSELITO B. MARTINEZ
General Manager
Who We Are… NSM GS TECHNOLOGIES is an Information Technology solutions provider based in Cabarroguis, Quirino. We have extensive experience in many diverse areas of both software and hardware development or integration. Our experienced staff of professionals has worked with a wide array of platforms, languages, and tools in the course of our various projects.
What We Do… Our IT Professionals backed by Experienced Consultants in local government operations has developed an automated PPE INVENTORY WITH ACCOUNTING SYSTEM SOFTWARE designed for the operation of the General Services Office and Accounting Office pertaining to PPE accounts in every local government unit to systematize and organize the process of inventory of properties and the SUPPLIES INVENTORY SYSTEM SOFTWARE for the warehousing and efficient distribution of commonly used supplies to the different offices.
Our ability to develop code is only the beginning of our capabilities. Being a "custom" firm, NSM GS TECHNOLOGIES is able to provide our clients with a variety of services. A few of the services available from NSM GS TECHNOLOGIES include:
System Architecture and Design
Development
Project Management
IT Support and Network Administration
Testing and Quality Assurance
Technical Documentation and Training Services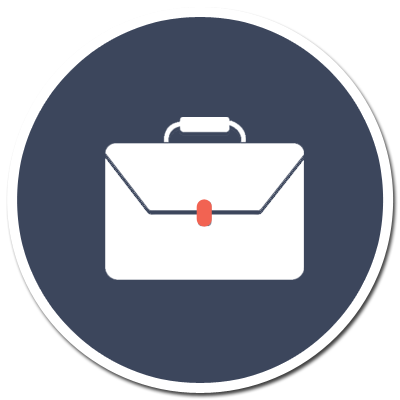 Experience… Providing quality software services begins with experience and ends with dedication. Our head consultant is a seasoned LGU Department Head for three decades in Government Service as PGSO. NSM GS TECHNOLOGIES professionals have years of experience in design, development, and testing of countless software projects. It is this experience, along with our dedication to giving clients the best quality service possible, which sets NSM GS TECHNOLOGIES apart from other firms.
A Proven Track Record… NSM GS TECHNOLOGIES has a proven track record of providing high quality, custom software and project management services. Our client list includes Province of Ilocos Sur, Province of Aurora, Province of Quirino and other cities and municipalities of the Philippines. Our experience is broad and spans the complete software development cycle.
Areas of Expertise… NSM GS TECHNOLOGIES consultants have experience in many different aspects of the development process. Because we are a custom firm, there are no limits on what projects we can undertake. It is this ability that has enabled NSM GS TECHNOLOGIES to accumulate experience in so many diverse areas. A few of these include:
Local Government Operations (Specifically on General Services Office Supply and Property Management)
Application Design, Development, and Testing (GUI, Database, etc.)
Web Development (Internet/Intranet)
Web-Enabling Applications
Point-of-Sale and General Business Services Applications
System Architecture and Implementation
Client/Server Applications and Distributed Systems
Systems Integration
Platform Migrations and Code Porting
Object-Oriented Design and Analysis
Project Management Consulting
Technical Documentation and Training
Network Installation – P2P wireless, UTP based LAN cabling
Languages, Platforms, and Tools
| | |
| --- | --- |
| Language | VB, C#, PHP |
| Web Technologies | HTML, Javascript, XML, Web Servers, Hosting |
| Frameworks | .Net, JQuery, Laravel, Codeigniter |
| OS Platforms | Windows , Linux |
| Database | MySQL, MariaDB, MSSQL, SQLite, MSAccess, Oracle |
| Plugins | SAP Crystal Reports |
Available Product and Services
NSM GS TECHNOLOGIES Software provides its clients with a wide range of services spanning the entire development process. Clients can utilize NSM GS TECHNOLOGIES for the entire development cycle or only for selected portions that require additional support and consultation.
System Architecture and Design
Development
Project
IT Support and Network Administration
Testing and Quality Assurance
Technical Documentation and Training Services
Software Development and Implementation Completed
PPE Inventory with Accounting System – Windows and Web Based
Supplies, Materials and Equipment Grants and Donation Inventory System
Supplies Inventory System
Pharmacy Inventory System for RHUs
Technology Maintenance Transfer to Clients
TRAINING
In order to attain the objectives in the establishment of IT Solution System Software, the technical trainer shall conduct hands-on training to the application software users. They shall be provided with USER guide and the File maintenance guide. The technical training for the USER of the SYSTEMS shall be undertaken by the Company Trainer. The other aspects of the training involving the culture and the work attitude of the personnel in charge and all the end users to ensure the success in the implementation and the sustainability of the electronic system shall be undertaken with the HR.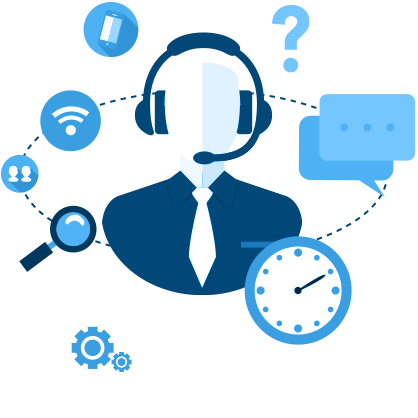 TECHNICAL SUPPORT
NSM GS TECHNOLOGIES shall extend full technical support from the user's training, during the installation and two (2) years after the installation as technical warranty. There shall be 5 years Loyalty service after the warranty period. Technical support is still extended and minor revision if required by COA authorities will be free of charge. Unless if major revision is required, a fair and just computation shall be made considering the difficulty and extent of the work to be undertaken. On line via remote access technical support and phone support as need arises shall be provided by NSM GS TECHNOLOGIES during the warranty period of two years after the installation and during the five year loyalty service.
Client References: NSM GENERAL SERVICES TECHNOLOGIES is more than glad to provide you the list of our clients which we have served upon request.