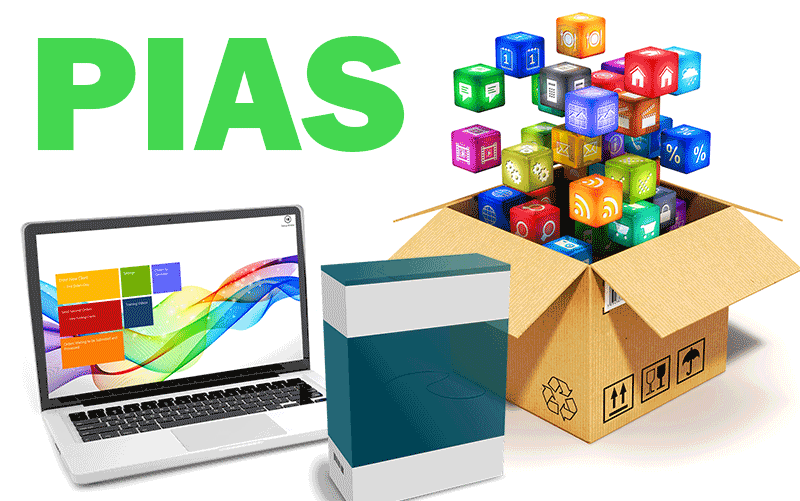 PPE Inventory with Accounting System For Local Government Units
User Friendly Web Based in MySQL database PIAS which is customarily designed for the General Services Office and the Accounting Office for the Province/City/Municipal Government operations in accordance with RA 7160, COA Circular 92-386 and PPSAS.
PPE Report System that could be printed employee to reveal accountabilities;
PPE Report System that could be printed on selected start-date to end-date;
Data Inquiry System to determine the properties accounted per individual employee as reference for the issuance of Property Clearance.
The system can generate PPE report per General Ledger Account, Source of Fund, Subsidiary Ledger, Department, Location, Status and Previously Accountable.
Automated Generation of ARE/PAR for signature of the Accountable Officer.
The system has transfer of property feature whether permanent or temporary transfer.
It can also automatically record and print Transfer of Accountability.
The system can generate Property Card per PPE.
Automated Generation of Report of unserviceable properties (I & I) subject for disposal.
Automated Generation of Report of Disposed properties;
Barcode enabled system for easy count of property and validation.
Automatic monthly computation of depreciated value, Net Book value and Salvage Value for each property or at any given period using 1-15, 16-31 mode of computation.
It also generates accounting summary of report per GLA;
The system can generate summary of depreciation expenses per PPE.
The system can generate PPE schedule for the Accounting Office' Report.
Properties are recorded per source of fund (Capital Outlay, MOOE, Overhead, Trust Funds, Donations etc)
Properties are classified into PPE identified through the Barcode generated by the System paired with the Property Number assigned by the Accounting Office for easy conduct of Reconciliation;
Properties are classified under Serviceable and Unserviceable properties break-down into for repair, for disposal and disposed properties;
It automatically generates PPE Ledger Card and can record maintenance expenditures per PPE classified into major and minor/regular maintenance;
The system has a notification feature to reveal properties that have exceeded the maximum allowable maintenance expenses.
The system can also generate report of properties that has exceeded the maximum allowable maintenance expenses.
The system can also Monitor LTO registration of Motor Vehicles, GSIS insurance for Building and Motor Vehicles and Warranty of acquired properties.
The Local Road Assets per COA Circular 2015-008 requiring the Engineering office of the LGU to conduct actual survey and validation of the Roadnetworks and other Infra within the AOR is accommodated by the system showing automatic reconciliation with the Accounting Office and GSO;
Since the server is also connected to the Accounting office, monitoring of data is real time which shall result to automatic PPE accounts reconciliation;
It has a chat room (messaging) feature to communicate to all users connected to the system;
The system also enables the user to export inventories to excel file.
The system bear security feature or password enabled to prevent from unauthorized use.
The PIAS records the activities of the users whether editing or deleting records that will serve as another file security feature.
The system has back up feature enabled and could be uploaded to google drive for data safe keeping.
The PIAS could be connected to LAN or multiple computers using HUB/Routers which shall run in server and terminal mode.
The system has Modular User Level access which can be modified by the super administrator only.
The System can accommodate scanned documents and images that will help organize the archive system in paperless operations.
The System can produce barcoded sticker tags in different sizes to be printed in sticker papers of choice which could be reproduced using ordinary printers.
The PIAS is connected to the GSO, ACCOUNTING OFFICE, ENGINEERING OFFICE, ASSESSOR'S OFFICE, MAYOR'S/GOVERNOR'S OFFICE & if requested, even in COA through server and terminal mode.
Automated Generation of Summary Report of Physical count of PPE per department of the GSO and the Summary of PPE schedule Report per GLA of the Accounting Office showing the RECONCILED REPORT.